CU便利商店的素食便當和我預想的竟然不同?! / The Vegetarian Bento Which Is Selling in CU Convenient Store Is Different from My Expectation?!
2019. 12. 2. 21:23ㆍ채식 식당

聽到CU便利商店開始販賣素食便當的好消息
我便開始在生活圈附近各個CU便利商店找這項商品
但是好像都沒找到
Since I knew the news that vegetarian bento
is now selling in CU convenient store,
I started to find it in the CU convenient stores near me
but unfortunately, I didn't find it.

我以為這項商品還沒開始在釜山販賣
沒想到
今天經過釜山蓮提區巨堤洞新開的CU便利商店進去逛逛
終於讓我找到素食便當了
I thought the product haven't sell in Busan,
but I passed by a new CU convenient store in Yeonje gu Geoje-dong in Busan, finally I found it!

真的高興的不得了 呵呵呵
I am extremely happy lol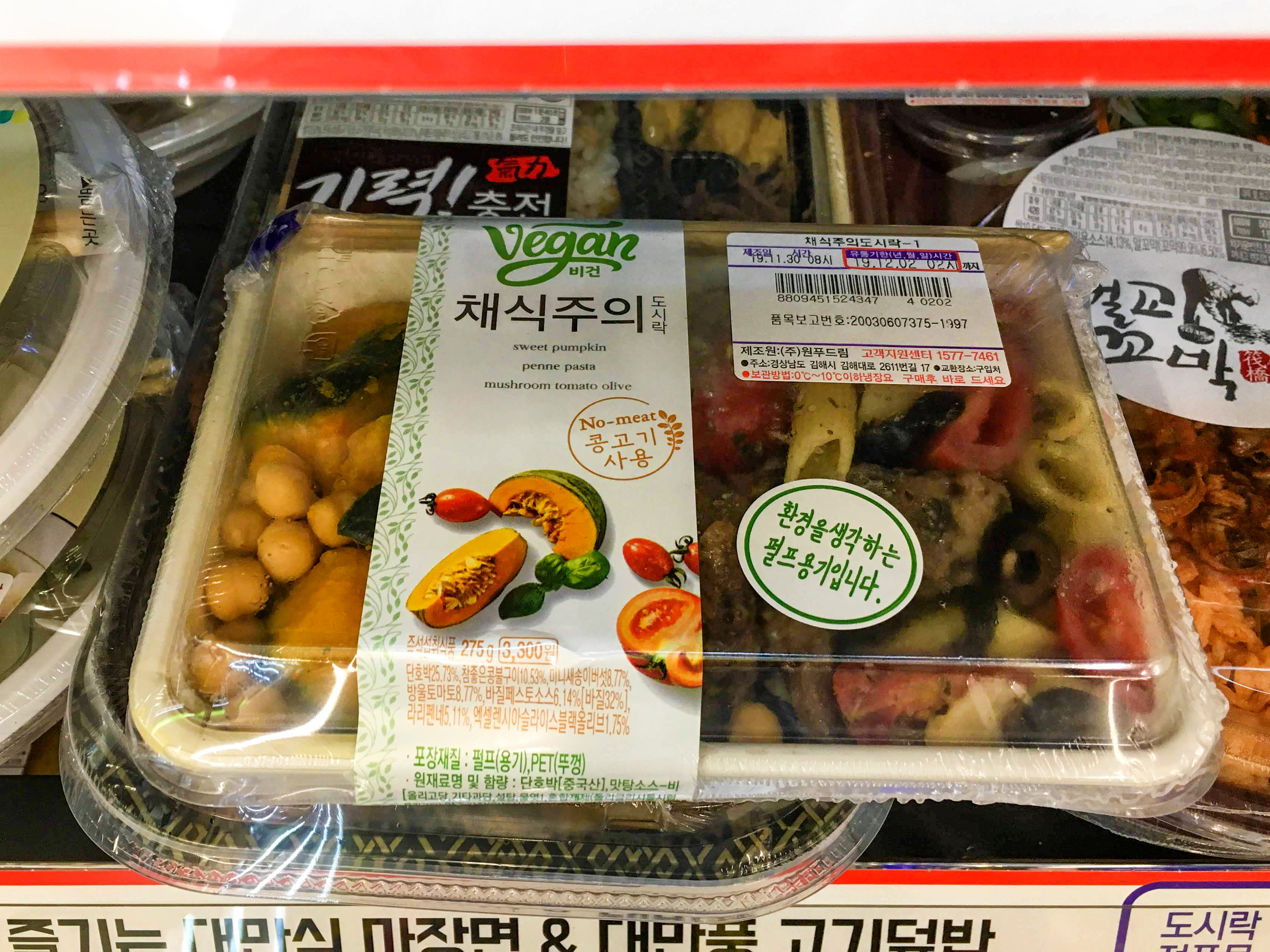 ---
拿著素食便當
一到辦公室就馬上打開來嘗鮮了
I took the vegetarian bento and couldn't wait to try it after entering my office.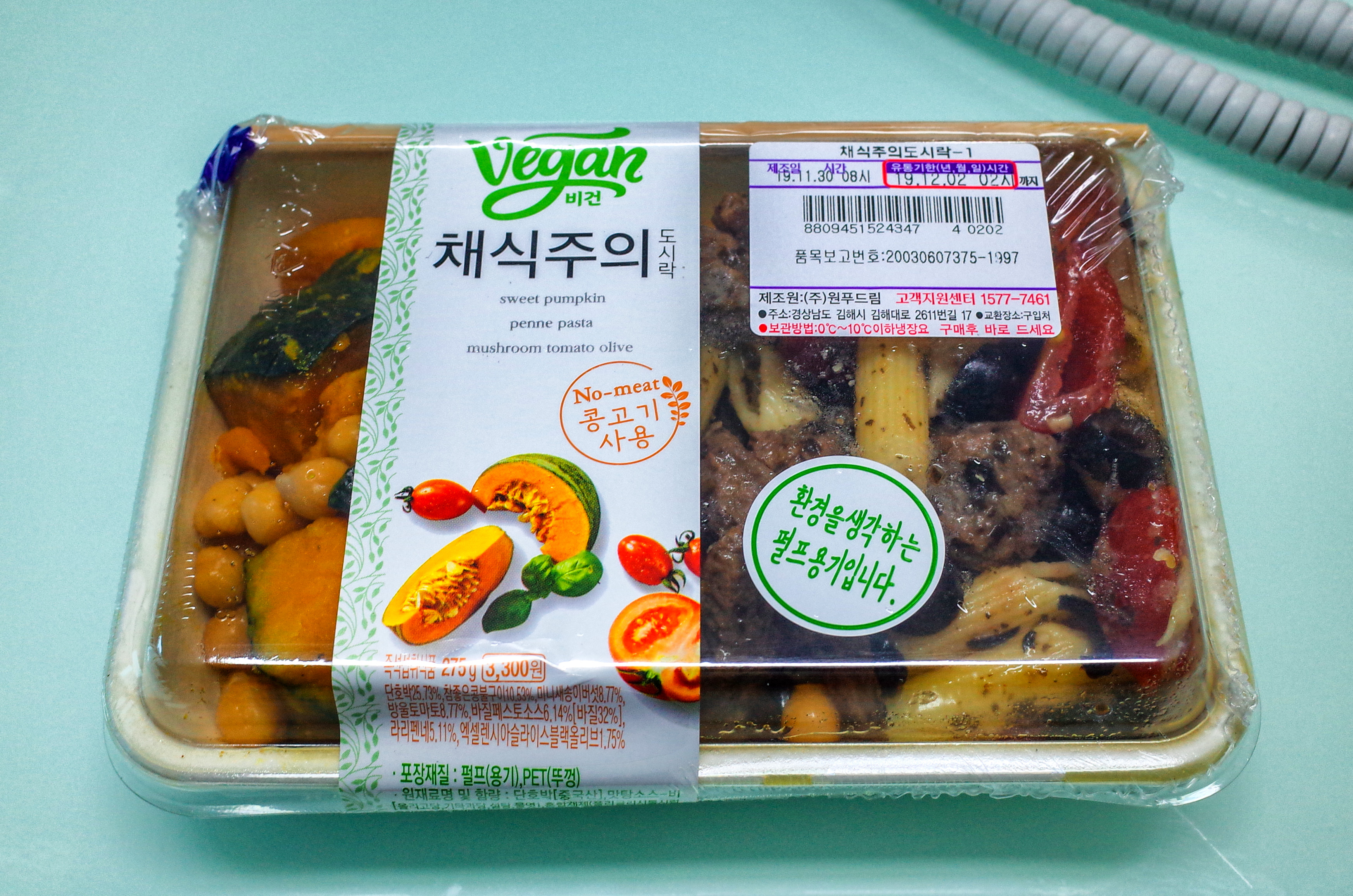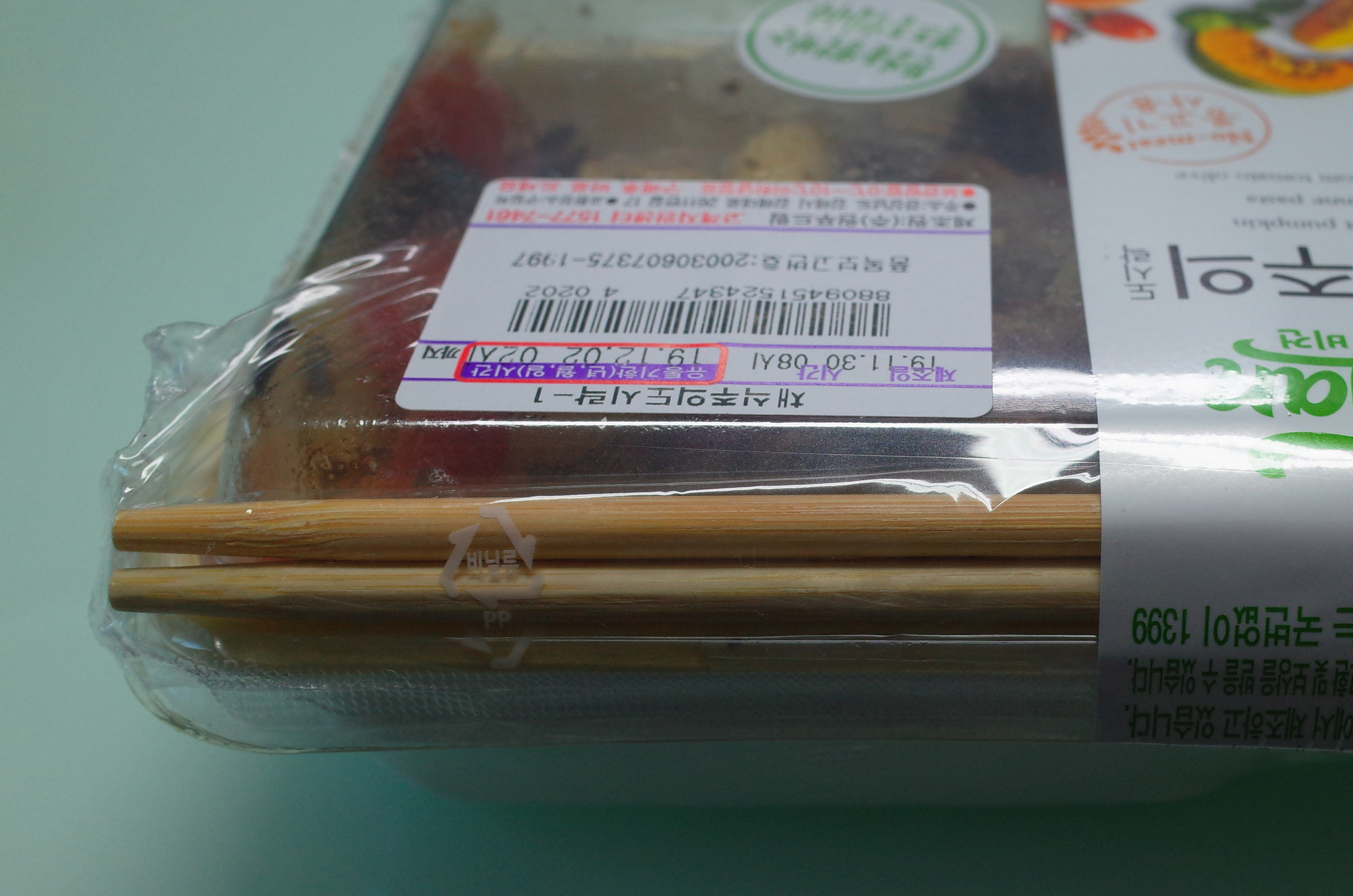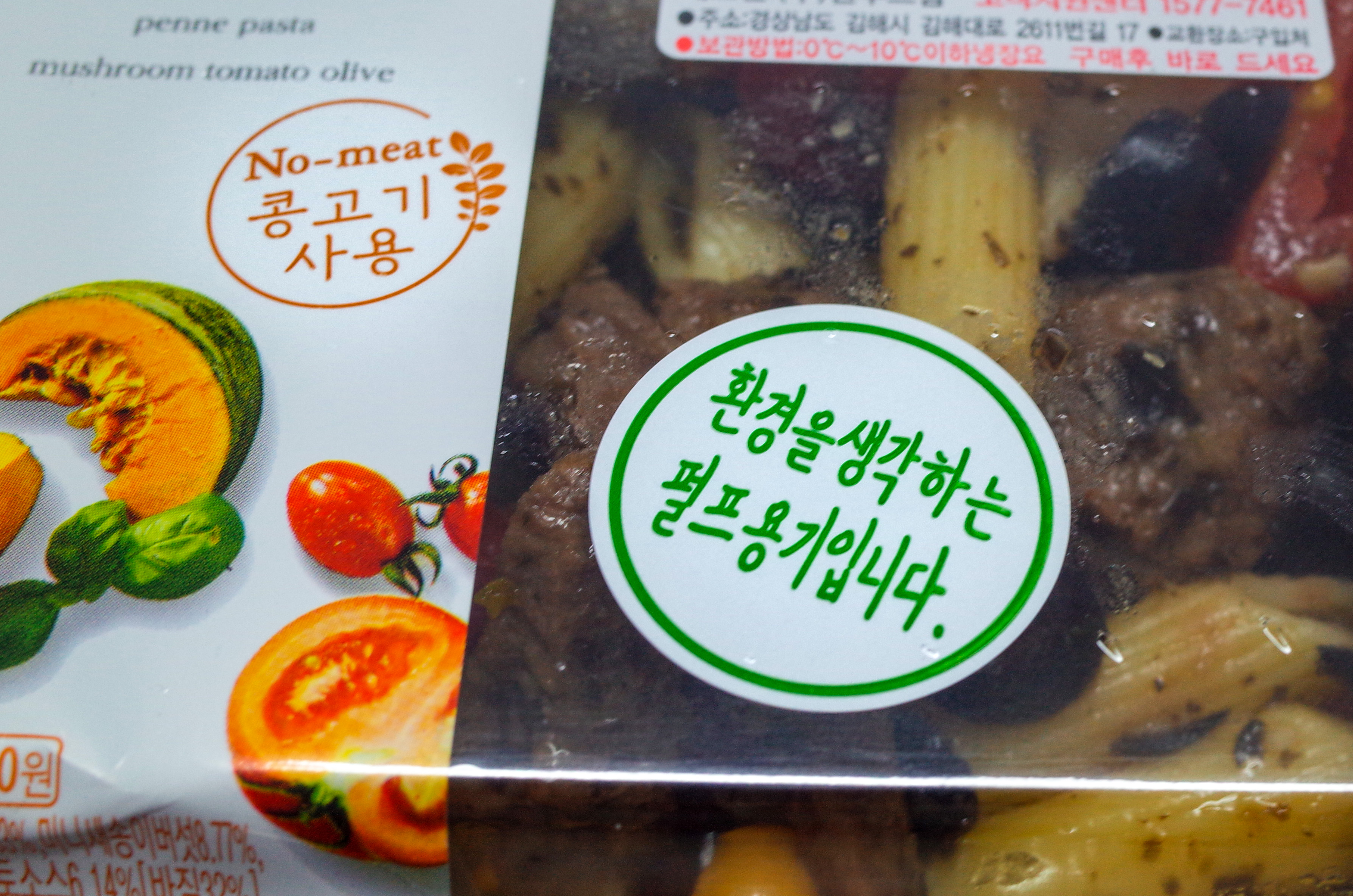 ---
素食便當一個 3,300韓元 (台幣85元)
由大豆做成的素肉、杏鮑菇青醬義大利麵再配上蒸甜南瓜所組成的便當
1 CU vegetarian bento costs 3,300 won (2.84 USD)
It contains 3 ingredients: vegetarian meat which is made by soybeans, king oyster mushrooms with green sauce flavored pasta and steamed pumpkin.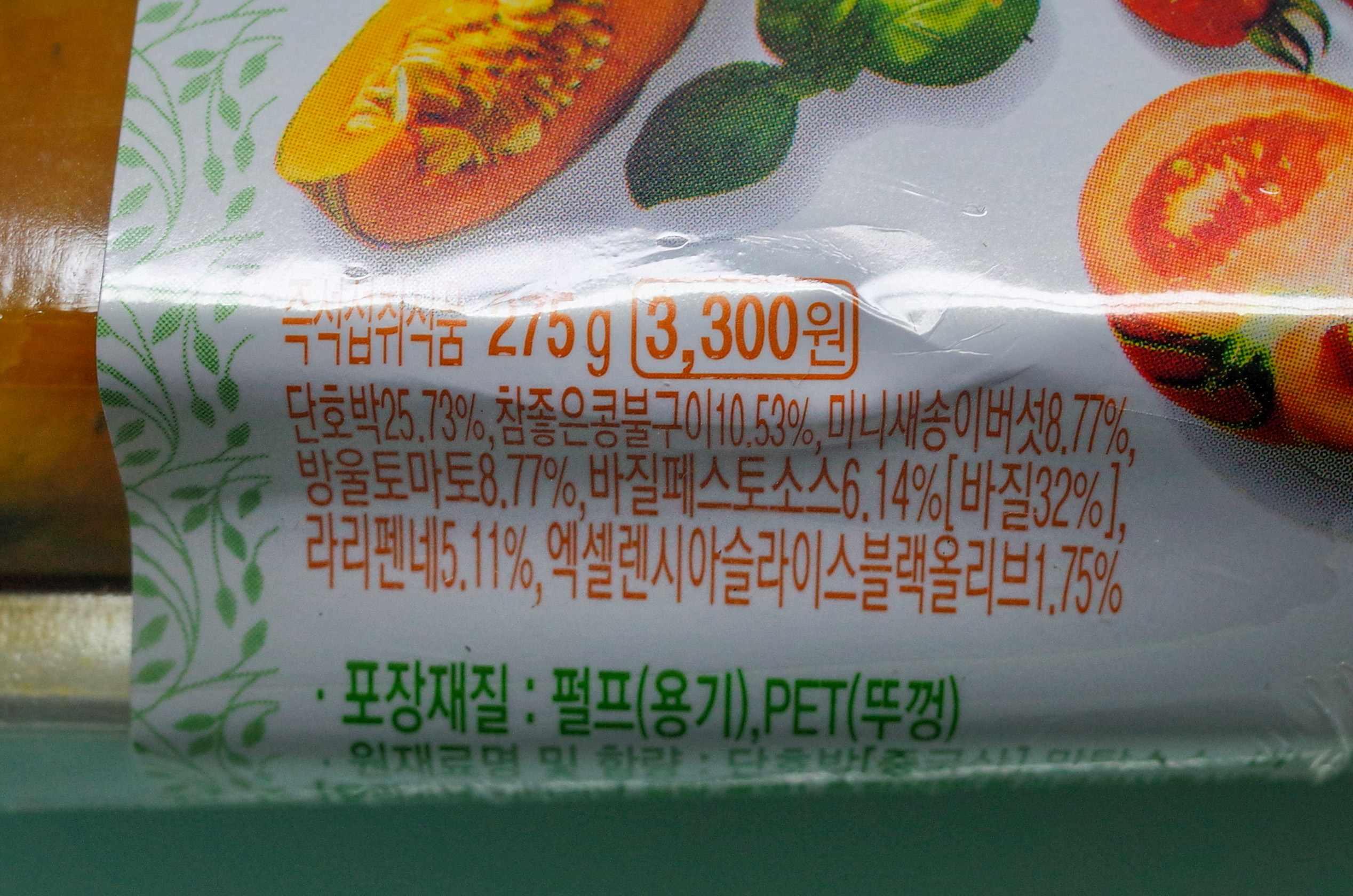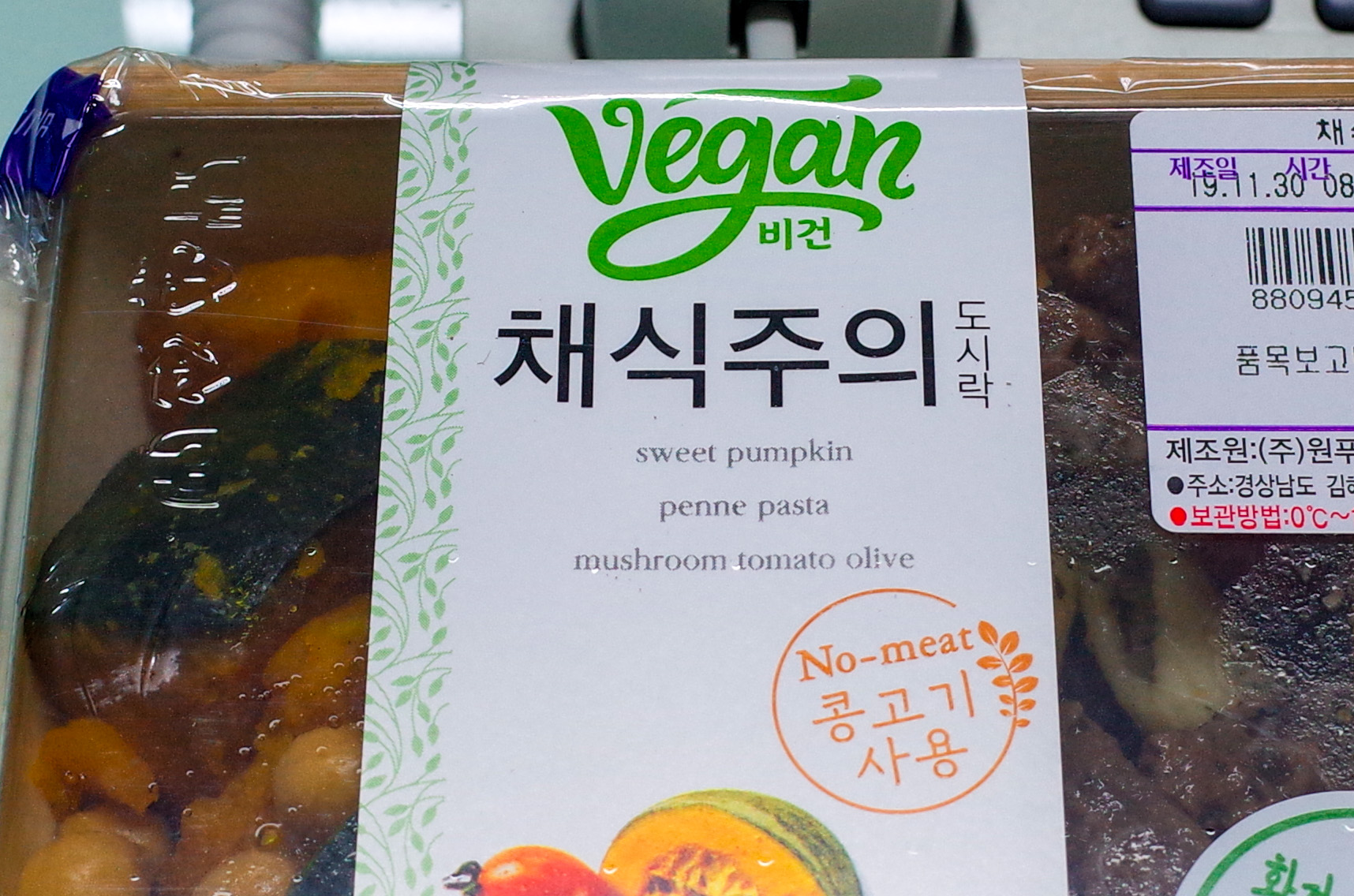 ---
放入微波爐微波一分鐘後即可食用
Just put the bento in the microwave oven and heat it in 1 minute then you can eat it.

打開品嘗後覺得大概微波1分30秒的話,好像會更好吃
I ate a bite and got into a thought that if I have heated it in 1 minutes and 30 seconds, it would taste better.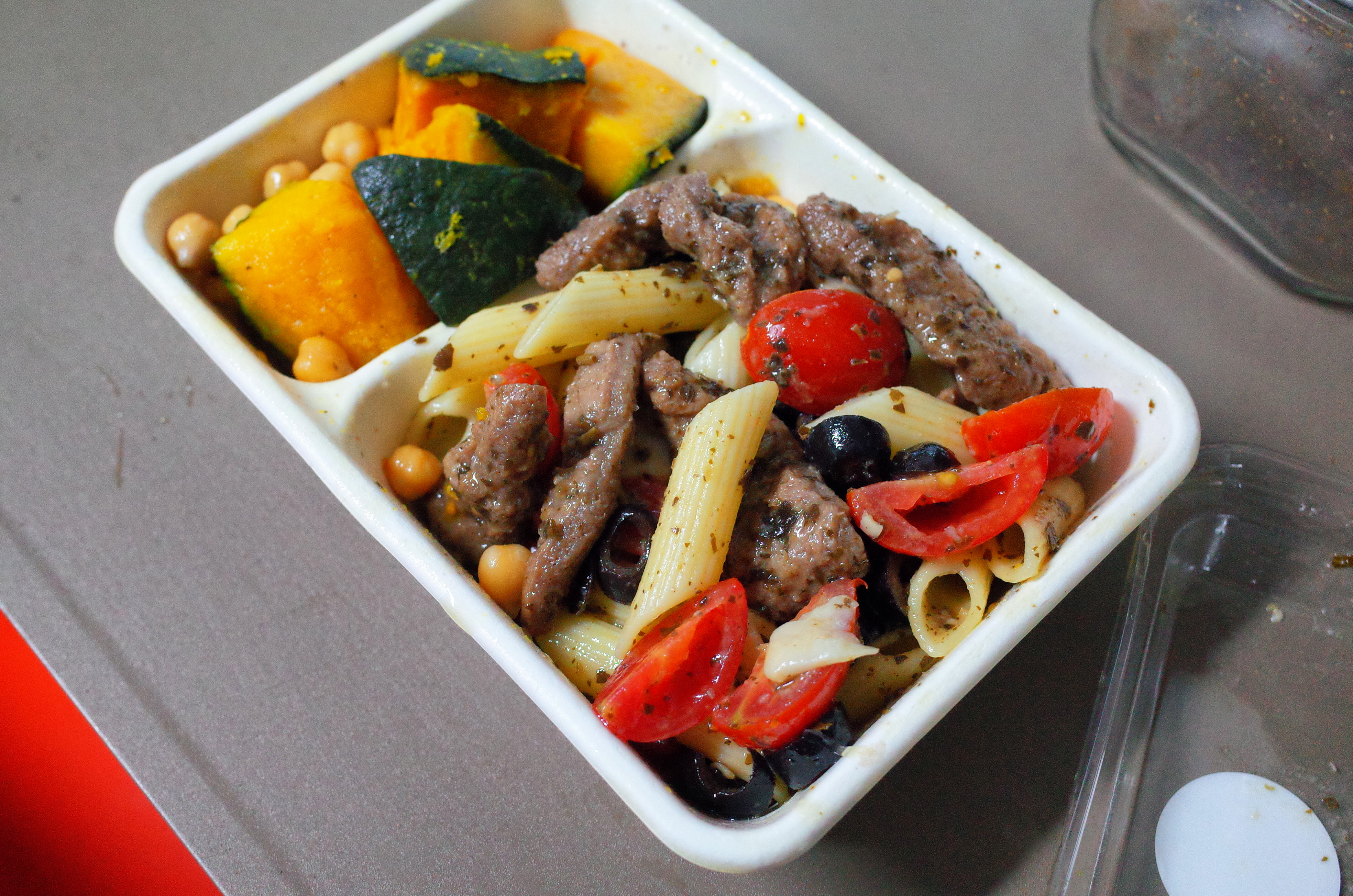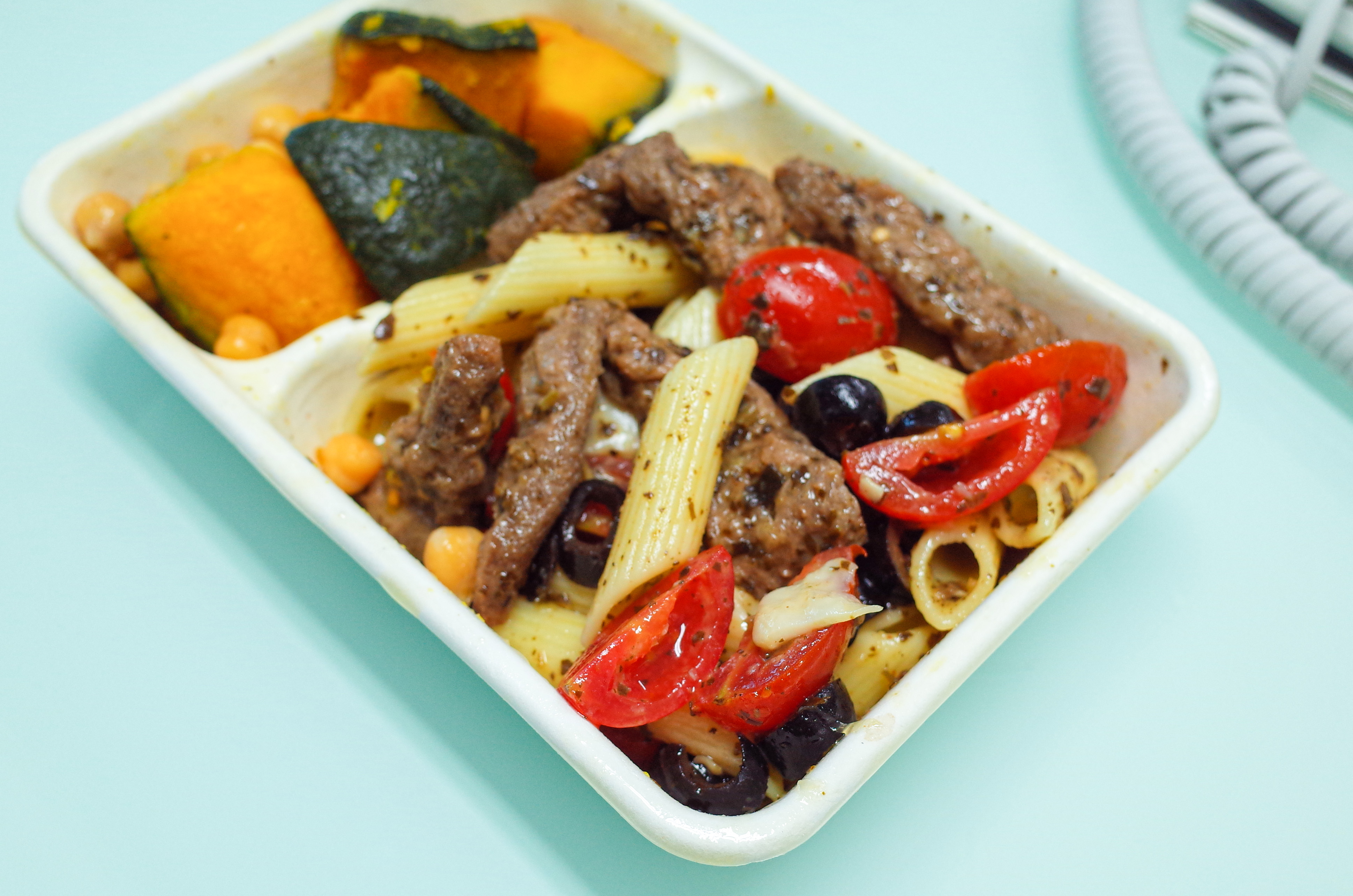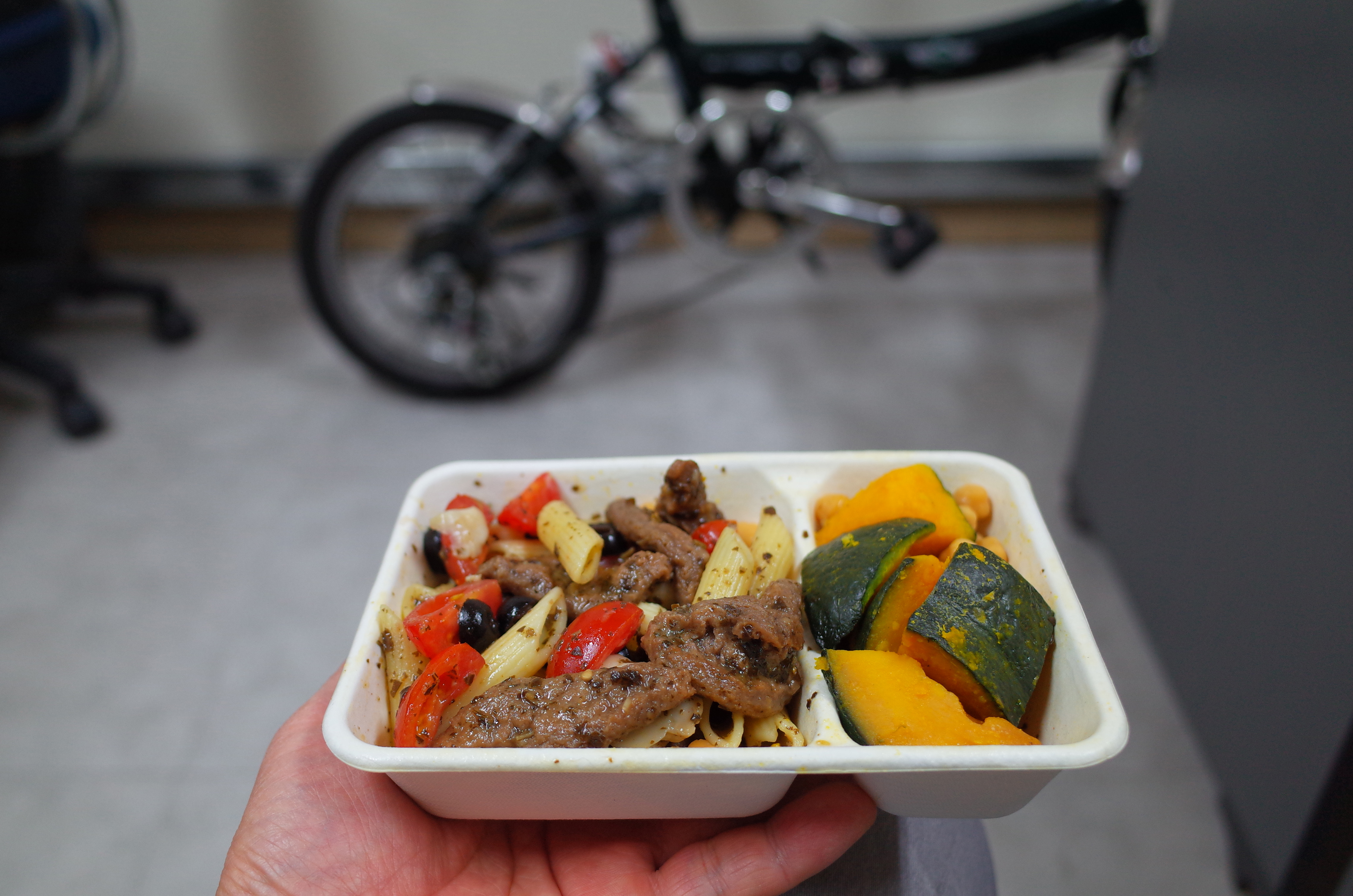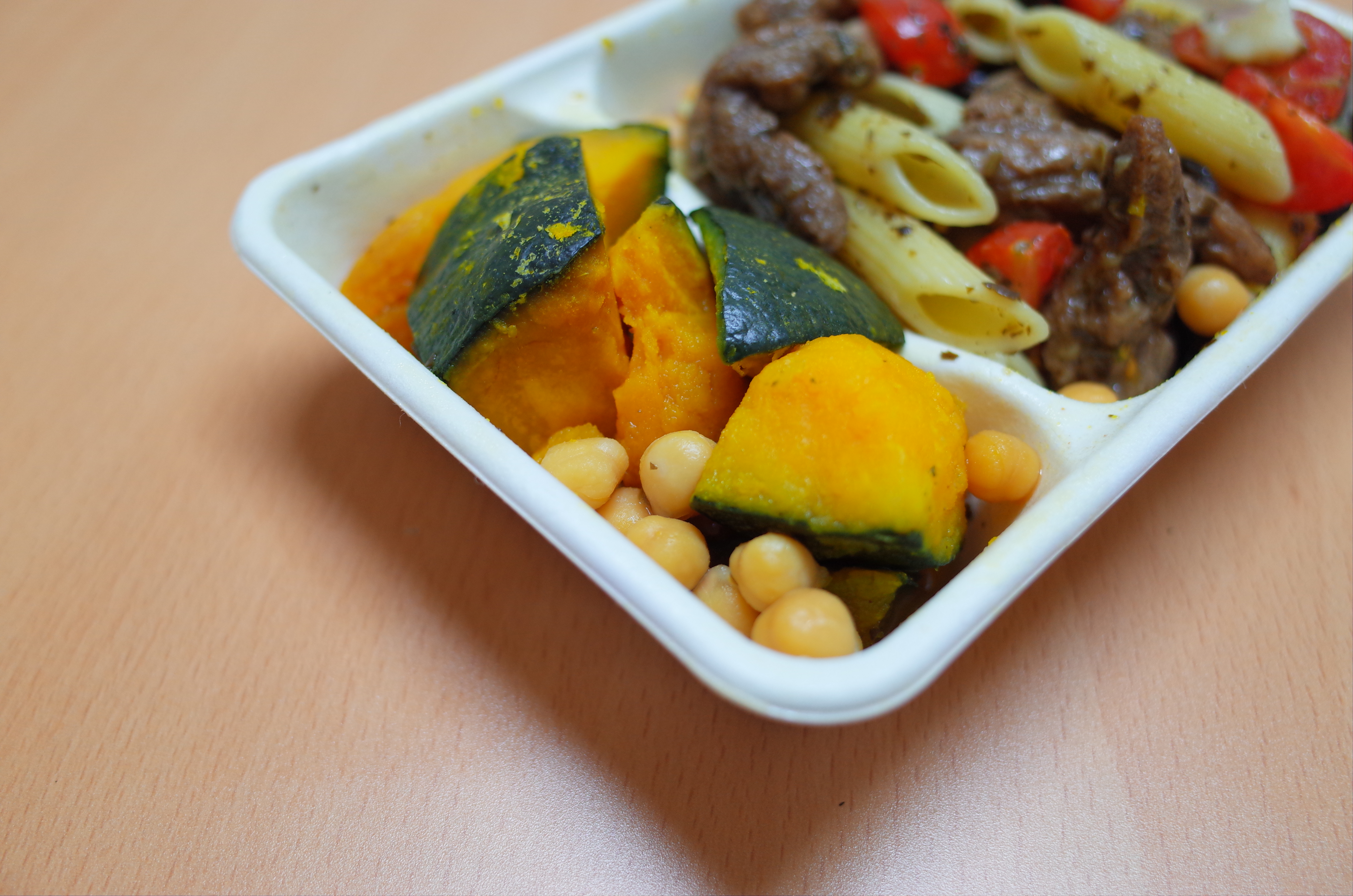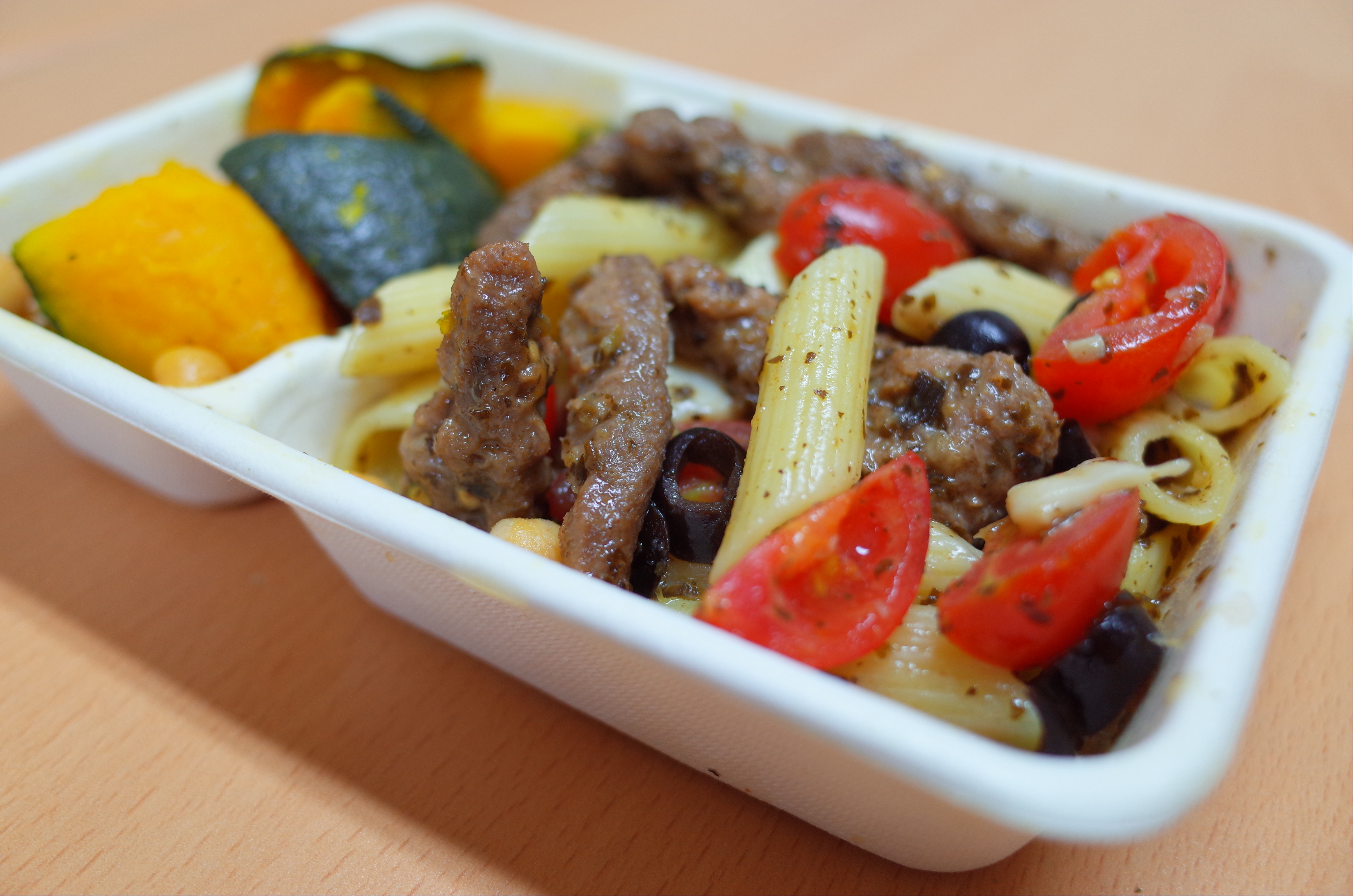 ---
[試吃前預測]
[The expectation before eating]

CP值可能沒那麼高
(有素食便當這樣的產品上市就應該要滿足了)
Cost-performance ratio may not be high as I expected.
(We should be thankful and satisfied with that vegetarian bento was launched.)


[試吃後總評]
[The evaluation after eating]

出乎意料地CP值比預期來的高
(不只素食者而已,而是一般人也都會買來吃的美味便當)
To my surprise, the cost-performance ratio is much higher than my expectation.
(Not only vegans but non-vegans will buy this delicious vegetarian bento.)
---
Tip.
貼心小提醒
吃了一半才發現
因為便當底層就像照片拍的效果一樣有很多醬汁
微波之後,馬上把義大利麵均勻攪拌後再吃會更好吃
After eating a half of bento,
I found that pesto sauce was full of the button of box.
So, after heating we should stir the sauce over the penne well and then enjoy it!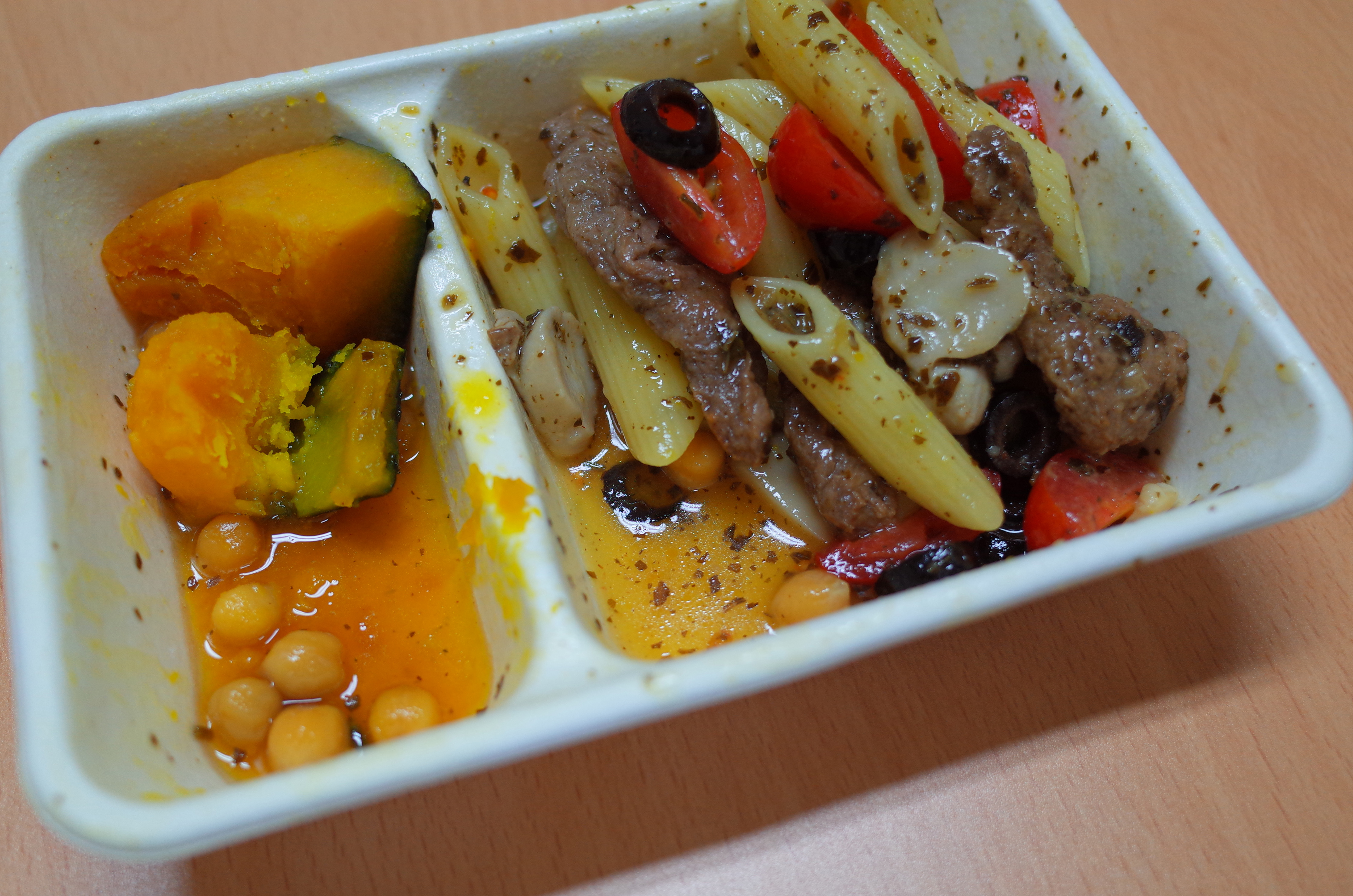 ---
---
Original text
translated by Vivi Hung
https://www.facebook.com/vivi.hong.37
---